Taylor Swift attacked the manager of Justin Bieber Scooter Braun for buying the rights to his old music label Big Machine Label in a deal of more than $ 300 million dollars. Woow, what?
Taylor took his Tumblr this Sunday, to attack manager Justin Bieber, Scooter Braun – who is also manager Ariana Grande and Kanye West – because she bought the catalog of her old music at the label Big Machine Label . That is,
You can read everything that Tay wrote on his Tumblr, I left you the link, I tell you the gossip according to TMZ, Taylor wrote:
"I learned about the purchase of my masters by Scooter Braun when it was announced. All I could think about was the incessant, manipulative harassment I've received from him for years. "
Taylor later named Kim Kardashian and Kanye West for secretly recording it in 2016 as something that Scooter had planned, but several sources told the website that the manager had nothing to do with it, in fact, Scooter still did not work with Kanye at that time. Taylor Swift also posted a screenshot of the old Instagram of Justin Bieber where Justin was Facetiming with Scooter and Kanye, and wrote the message "Taylor Swift that happens." That post no longer exists, JB deleted it.
However, Taylor believes that Scooter is the culprit and went after him saying:
"Now Scooter has taken my job away from me. life, they did not give me the opportunity to buy. Essentially, my musical legacy is about to fall into the hands of someone who tried to dismantle it. "
Sources connected to Big Machine said that Taylor's dad is on the board and has known about this deal for at least a week
Taylor Swift finished her message by saying:
"This is my worst scenario. This is what happens when you sign a 15-year deal with someone to whom the term 'loyalty' is clearly just a contractual concept. And when that man says that "music has value," he means his value in debt to men who were not part of his creation. "
TayTay also expressed feeling" sad and disgusted. "
Ok , after this many people came out to defend Scooter Braun.
Justin Bieber supported his manager Scooter Braun and apologized to Taylor. Justin posted on Instagram hours after Tay's post, saying that he was very sorry for what he published in 2016 where he seemed to mock her, that it was somewhat distasteful and inconsiderate, but clarifying that Scooter told him not to do that (post that post with him and Kanye). He also let him know that he and Scooter are open to talk and resolve their conflicts and that doing it online does not solve anything.
Scooter Braun's wife, Yael called bull sh? Ta what Taylor said, that she " He knew about the deal like the rest of the world. " That is, he did not know anything before and it fell by surprise. Yael said Taylor missed the opportunity to buy his master's degrees. That Swift's dad knew of the purchase much earlier.
The representative of Taylor Swift denied that his father was part of the Board of Directors of Big Machine and insisted that he was only a shareholder who did not opt ​​for a call With the news. The rep told People that Papa Swift was not from the Board of Directors and that it has never been. On June 25, there was a call from shareholders and Scott Swift did not participate by a strict confidentiality contract that all partners have and prohibits any discussion without risk of a severe fine. "The rep said Taylor's dad did not want to hide Your daughter's info, so she did not join the call. Taylor's team also denies what Yael said about Scott Borchetta notifying Taylor of the purchase before, saying: "Taylor found out about the news when she woke up before receiving any text message from Scott Borchetta and he did not call her before . "
Erik Logan a board member of the Big Machine label, published the following:" I'm not going to sit on my side and allow you to rewrite the story and bend the truth to justify your lack of understanding of a business deal … I also find it very interesting that you use the word bully (harassment). While I see you try to rewrite history and analyze words, all from your big platform, I remind you that that is what a true abuser would do. You are the real bully. "Then Logan comes and says" Your power is paying off, your glow is dull and this is what a bully does, they attack. "
Scott Borchetta CEO and founder of Big Machine , published this: "We first inform all shareholders on Thursday, June 20, of an official shareholders call scheduled for Tuesday, June 25. As a courtesy, I personally wrote to Taylor at 9:06 p.m., on Saturday, June 29, to inform him beforehand that the news would come … "Later he said that Taylor's dad may not have said anything before."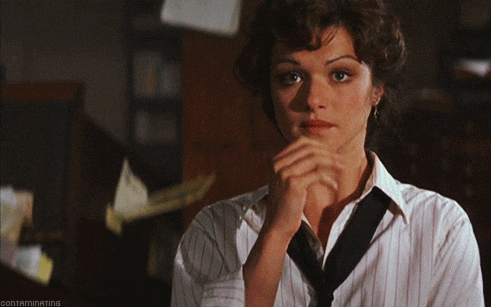 According to Glamor, fans supported Taylor by taking Twitter with the hashtag #WeStandWithTaylor.
Other artists and celebrities also went to social networks to show his support for Taylor, including Halsey, Martha Hunt, Cara Delevingne – who went against Justin Bieber's wife who called him a knight, Cara claimed Hailey for not supporting women. The comment was deleted.
Todrick Hall who just collaborated with Taylor on "You Need To Calm Down", took his twitter to make it clear that he would not work with Braun anymore and that he supports the singer.
Ah, Demi Lovato posted an Instagram Stories defending Scooter Braun (who is now his manager) and telling people to stop the "bullying" and the attack.
So, this is more or less all the gossip … of the Taylor Swift fight against Scooter Braun. What do you think? It seems that Taylor turned the tables because if they had warned him of the deal, and if she missed the opportunity, all that tantrum is like WTF? But Who knows? For those who wanted to read it here. XoXo