Rihanna spoke of her relationship with Hassan Jameel or something like that, she also revealed that what she wants most in the world is to be a mother. Mommy Rihanna
The richest singer according to Forbes has been very private about the relationship with her boyfriend the billionaire Hassan Jameel, but according to Glamor, he has made an exception for Interview, where her co star at Ocean's 8, Sarah Paulson, interviewed her. Rihanna reveals that she now takes more time for her and it is thanks to their relationship.
"It used to be that way. It has been in these last years that I have begun to realize that you have to make time for yourself, because your mental health depends on that, "said Rihanna. "If you're not happy, you're not going to be happy even doing things you like to do. It would feel like a chore. I never want work to feel like a chore. "
" My career is my purpose, and that should never feel like anything other than a happy place. I have made small things a great thing, like going for a walk or going to the food store. I entered into a new relationship, and that matters to me. I said to myself, 'I need to make time for this.' "
At one point in the interview, the creator of Fenty Beauty gave Paulson the freedom to ask him anything, which led to this revealing exchange:
PAULSON: Who are you dating?

RIHANNA: Google It.

PAULSON: Are you in love?

RIHANNA: Of course I am.

PAULSON: Are you getting married?

(Pause) [19659009] PAULSON: She's silent!

RIHANNA: Only God knows that, girl. We plan and God laughs, right?

PAULSON: Do you want to be a mother?

RIHANNA: More than anything in the world.
[19659009] OMG! Rihanna is happier than ever, good for her !! She also commented that she has spent time in the recording studio so it looks like that much awaited next album will come out soon.
This is Rihanna's pic for Interview … the shy girl. HA!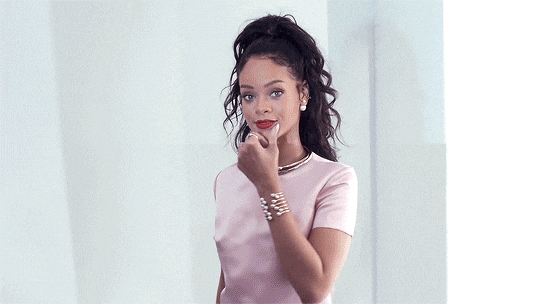 Google it!