It is said that Jennifer Aniston has his eyes on Oscar Isaac, the detail is that the actor of Star Wars is married. TAKEN!
According to the report, Jennifer Aniston looks like Oscar and would like to know him better.
"Jen likes Oscar a lot "Said an insider to Radar. "They have been seen at various Hollywood events and she would love to get to know him better. However, this can never be more than an innocent flirtation. "
Oscar Isaac, 39 – who plays the pilot Poe Damerob in Episodes VII, VIII and IX of Star Wars – is already married to the Danish director, Elvira Lind The couple got married in February 2017 and have a son, Eugene, who was born in April of that year.
"Oscar is crazy about his wife and son, but since he is so private about those things people forget he's not single "- revealed in insider.
But it turns out that Oscar and Jennifer have a connection – Jen's ex, Justin Theroux who played Master Codebreaker in the latest Star Wars movie, The Last Jedi. But according to the website, Justin and Isaac are not exactly close.
"It's not bad for Jen that Oscar and Justin are more rivals than friends"
And even when Oscar is a married man, that does not stop Aniston from "wanting to spend time with Isaac, and even work with him in the future" – says the report.
"She thinks he is incredibly talented and good looking "says the insider. "If she can not be with Oscar, she would love a guy like him."
WTF? LMAO! If when they reported Jen Aniston's half-century party, where several of his exes were, including Brad Pitt and John Mayer, they said that his ex, Justin Theroux was in New York with his party friends, and among friends was Oscar Isaac So, Hello? They are friends.
In addition, Jen is happy single, she has said several times, including in her recent interview with Harper's Bazaar that at this moment dating is not her priority. Okay? What do you think? Jen they want to relate to someone, with anyone, be married single … whatever!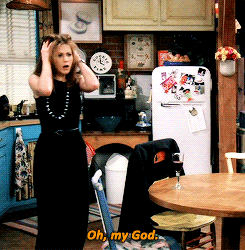 And was not with Brad Pitt !? OMG! LOL!